CoviControl™ is a solution specifically architected and developed to be a comprehensive COVID-19 risk assessment and organizational readiness tool.
The solution provides integrated Covid-19 test kits delivered directly on-site or conveniently delivered at home to enable rapid testing and reduce the risk of transmission in the workforce. The test results are conveniently delivered in the mobile application with integrated QR code and certification. The testing protocols are integrated with mobile-device screening for key measures for heart rate, respiratory rate, heart rate variability, and pulse oximetry.
The solution offers exposure sensing, alerts to initiate contact tracing, customizable & AI-based reminders, as well as enterprise risk metrics, monitoring, trend tracking, customizable analytics.
The solution is fully configurable allowing for seamless changes as COVID-19 protocols change.
CoviControl™ enables organizations to safely operate their organization at full capacity through effective real-time monitoring while minimizing the exposure and risk of COVID-19.
CoviControl will soon be available to all federal agencies through ThunderCat Technologies via in-place government contracts.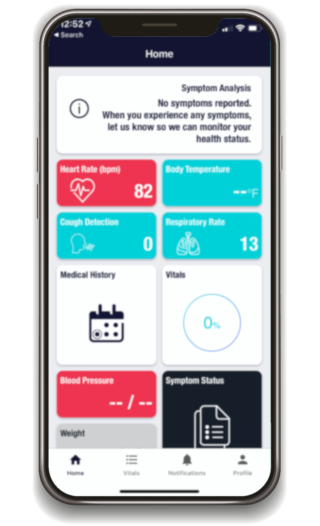 Health Screening
Virologic.io Covid-19 Symptom Detection
Mobile-device based screening for Heart Rate, Respiratory Rate, Pulse Oximetry
Online, app or chat-based screening
Covid-19 Rapid Testing
Rapid Covid-19 testing with results in 5 to 13 minutes
Testing done on-site or conveniently done with at-home kits delivered on a predetermined schedule
Integration of test results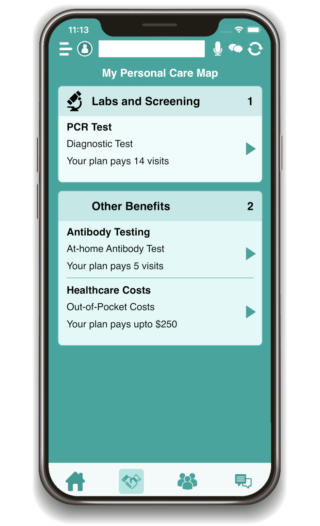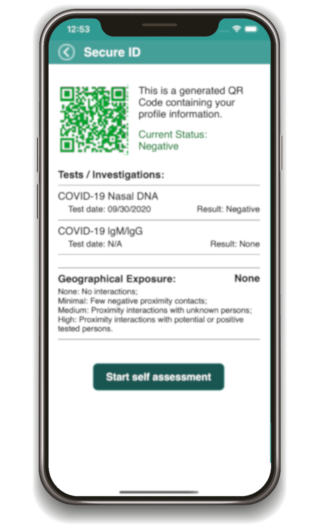 Secure ID
Visual Covid-19 QR code Status
AI-driven status based on screening and test results
Utilizes individual consent and authorization
Identify location hotspots
Contact Tracing, Analytics and Risk Management
Automated contact identification
Secondary contact identification and risk validation
Anonymized exposure alerts (based on public health guidelines)
External device integration for proximity detection
Utilizes Exposure Notification Framework for publ health entities and contact tracing (based on approved jurisdiction)
Aggregates data to inform screening and organizational protocols based on exposure risk, location, role, underlying conditions, and test results
Analytics to monitor adherence to protocols and health guidelines